We would love to hear from you. Review our site on Google+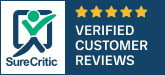 Average rating:
5 reviews
May 5, 2016
While traveling from VA. The transfer case went bad. The owners and employees worked hard to get me back on the road the same say. I highly recommend Pro Auto. The service and work is exceptional.
Oct 31, 2014
I was on my way through Scottsboro. My van broke down and Professional Auto Care was highly recomended. They did the repair very quickly. I left on my way and the van broke down again. I was to far away to have it towed back. After notifing Brian and his crew I had to take the van to another shop. The shop I took it too believes it was a defective part. Brian said he would make it right. He did so. It is not often you find this type of honesty and integrity. I would not hesitate to return to this company if I were in the area again. I own my own business as well and I understand what it is like to have to cover a loss. Scottsboro can be proud to have someone like Brian, his crew, and a business like this in their community!
Mar 22, 2014
Honesty and integrity in this day is somewhat of a rarity, but you will find it here in abundance. The straight forward, friendly and knowledgable staff won't make you feel like "just another dollar" which is nice. They truly build a relationship with their customers and care about the service they provide. No matter what the case is, Proffesional Auto Repair is the place to go if you want it done right.
Mar 15, 2014
Brian has worked on my cars over the years. Every experience I have had with him and Professional Auto Repair has been a positive one!!! They give a 100% on all service from the standard car maintenance to major repairs. You can expect the best in quality of service. I recommend Professional Auto Repair.
Mar 14, 2014
I love Professional Auto Repair!! They are so nice and helpful! Any time I am having car problems, the shop is my go to place for my vehicle! I recommend Professional Auto Repair!